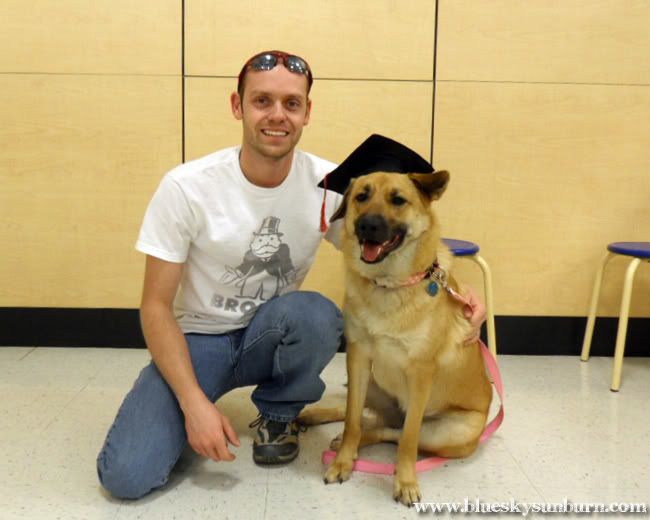 We now have a graduate! Dixie graduated yesterday from her puppy training class.
She had to successfully do leave it, sit when you stop walking her and stay in the middle of the store for a minute and a half. She got all of them on her first try.
Then we came back and did pictures and she got her little diploma. Isn't she cute with her little hat?
We start the intermediate class next month, well, we will as long as everything is going okay with my job.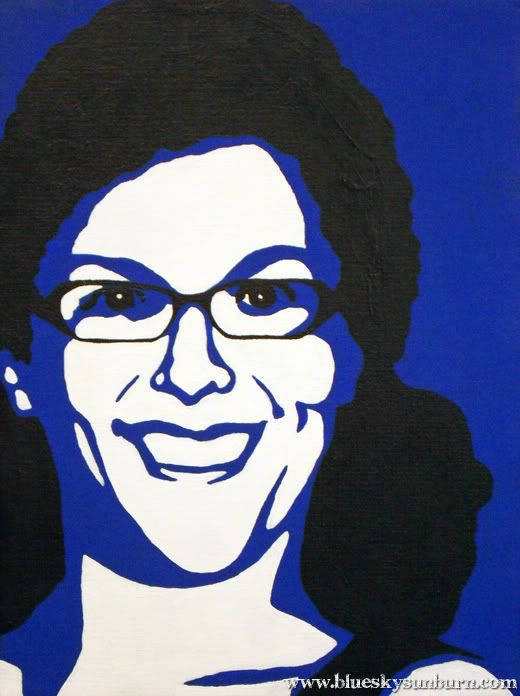 I've also been making a ton of progress getting ready for the Spring Fling. It's only three weeks away!!
I have my booth mapped out, just dropped off my file for the banner and I'm about to order my shirt. I only have a couple of paintings I need to finish up before then. I've got these two paintings (above and below) finished up just this week.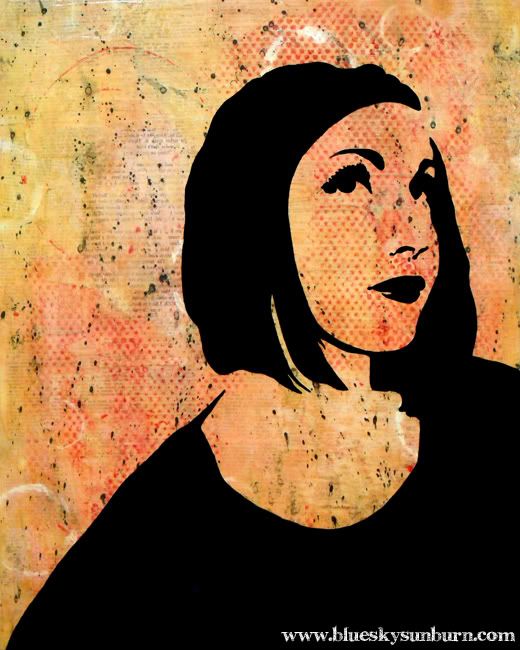 On the other hand have fifty million prints I have to cut out, label and stuff into their cellophane wrappers.
Thankfully with it being so slow at work I have been able to do quite a bit at the office. Plus, one of my coworkers is helping me since she's bored out of her brains too. I can't begin to tell you how much help she has already been.