Since I'm still too gimped up from my surgery to paint I've had to find other creative outlets.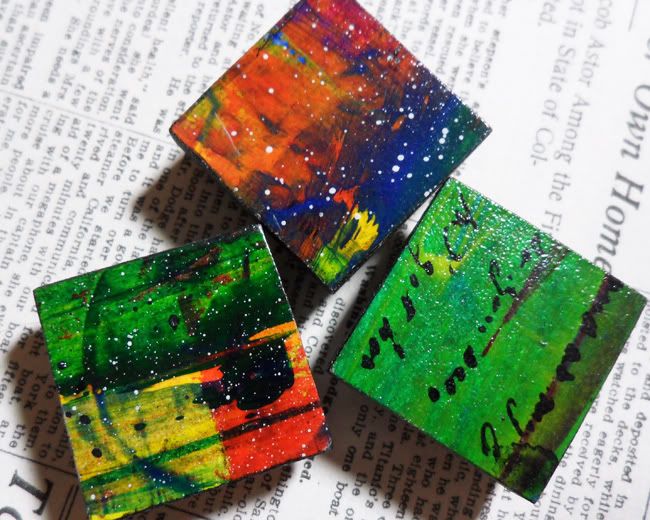 Remember my
hand painted Scrabble tile magnets
? They turned out really pretty! The only thing I didn't like about making them was the glaze I was using was a pain in the neck to squirt out and ended up drying with a flat surface. I wanted a pretty dome shape on top of all of them.
When I was at my
crap show
craft show
this weekend I had the opportunity to talk to one of the other vendors about resin for the tops of scrabble magnets. She explained to me what she did and how she did it and I raced to
Michaels
when the show was done to get some resin and try it out.
I did it exactly like she said. I had the resin poured on and I laid them out on the dining room table to dry over night. What happened was my own fault...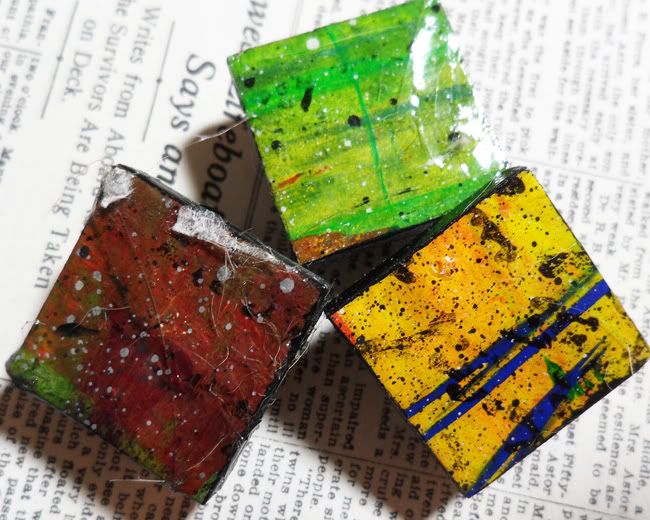 Dixie, our dog, had started the habit of needing to go to the bathroom in the middle of the night. So like I had the week before I got up about 3:30am and stumbled through the dark to let her out except this time I stepped on something.
I pulled it off my sock and realized I had resin all over my fingers. I walk over and turn on the light only to be welcomed with about a dozen or more tiles sticking to our tile floor in the kitchen.
It never dawned on me the dog would chase the cat and the cat would jump on top the dining room table. I hurried over pulling all the scrabble tiles off the floor not stopping to think that the wet resin was setting my skin on fire.
So I'm yelling at Cory to get up and he is on his hands and knees scrubbing the floor while I'm scrubbing the resin off my hands with a pumice soap.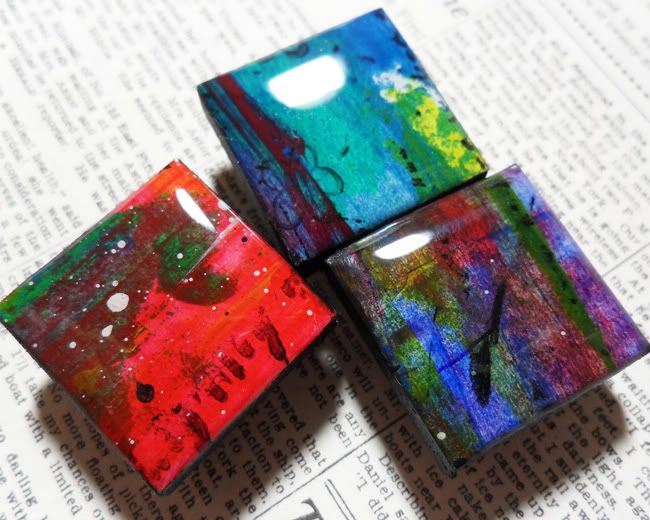 Thankfully everything came up okay. We are able to get all the resin off of the floor and our poor cat. I was even able to salvage over half of the magnets!
It doesn't show up the best in the pictures but the salvaged magnets now have a clear domed top on each of them just like I had originally wanted them to.
I can't wait to finish up my second set!